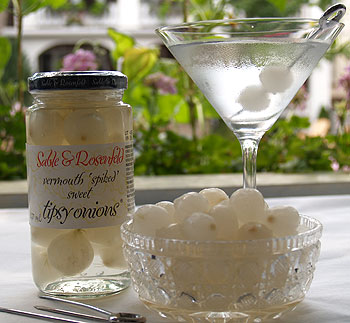 Cocktail Onions
© Denzil Green
Cocktail Onions are very small, white, crunchy pickled onions.
They are made from pearl onions that are peeled and pickled in white vinegar.
Most are sour, but you can also get sweeter ones.
You can also get them packed in a mixed solution of vermouth and vinegar.
They are used for cocktails, particularly the drink called a "Gibson." They can also be presented on relish trays, or as some people like to do with them, be battered and fried.