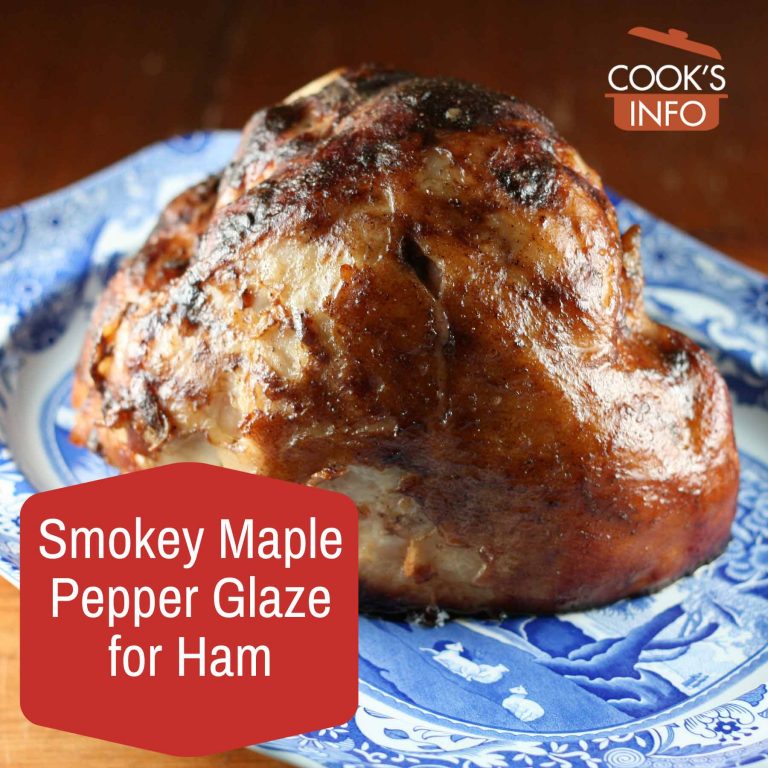 Smokey Maple Pepper Glaze for Ham
This glaze for baked ham has a robust, tart taste to it that makes a welcome change from the usual overly sweet, unhealthy, sugar-laden glazes that are put on hams. Its slight tartness really compliments the saltiness of the ham. As an added bonus, it doesn't have the boatload of calories that the sugary glazes have -- this glaze has only 93 calories in the whole recipe. This recipe makes enough 6 tablespoons, enough glaze for a 4 to 5 kg (10 to 12 pound) ham; double as needed.
Ingredients
Instructions
Mix everything from the pepper down to and including the corn starch.

Blend the liquid ingredients in.

Zap in microwave for about one minute for it to thicken a bit.
How to use this glaze
First, bake your ham covered in tin foil at an oven temperature of 135 C (275 F.) The tin foil prevents the surfaces of your ham from drying out and becoming garbage.

If the ham was labelled "cook before eating", then cook to an internal temperature of 71 C (160 F) -- that's about 10 to 12 minutes per 250 g (1 pound.)

If the ham was labelled "fully cooked", then reheat to an internal temperature of 60 C (140 F) -- that's about 8 to 10 minutes per 250 g (1 pound.)

When the ham is close to its finished temperature / time, then take it out of the oven and remove the tin foil. Brush the glaze (above) all over the ham; thin the glaze with a bit more red wine vinegar if you are running out.

Return to oven (uncovered; no tin foil) for about 20 minutes for the glaze to set and carmelize.

Remove from oven, let the ham rest for 15 to 30 minutes before slicing.
Nutrition Notes
Makes 6 tablespoons with a total of 93 calories.