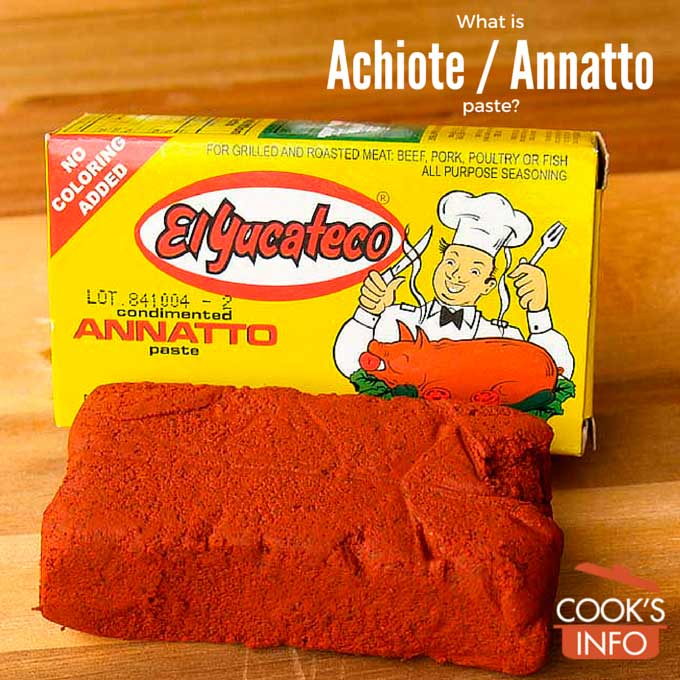 Achiote Paste
© Denzil Green
Achiote (aka Annatto paste) is made from ground annatto seeds, which give it its colouring, and from other items which give it its flavour, such as cinnamon, salt, oregano, garlic, cloves, coriander, cumin, and bay leaves. The items used will depend on what brand you buy. Acetic acid is often added to act as a preservative.
These dry elements are bound together using water or vinegar and then pressed into block form.
The paste is designed to dissolve completely in a hot liquid, just as a bouillon cube would.
Achiote Paste is used in Mexican and Latin American cooking.