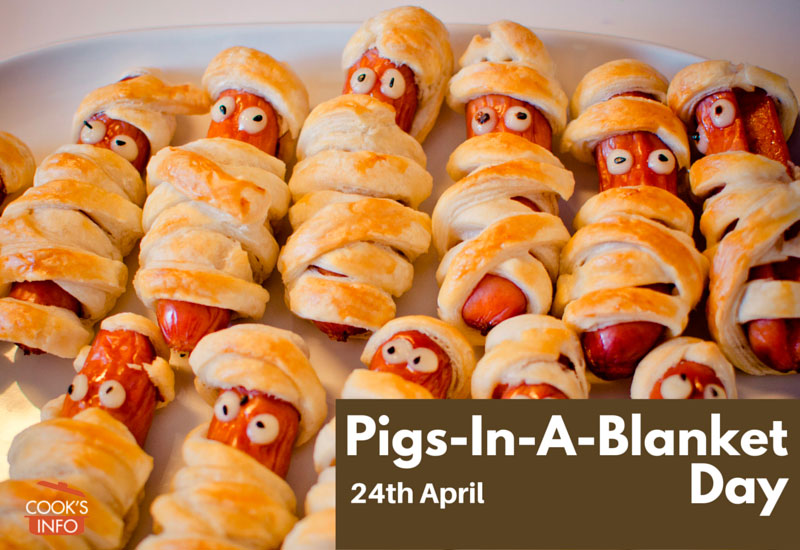 Pigs-In-A-Blanket Day
© na char / Pixabay.com / 2016 / CC0 1.0

The 24th of April is a good day to challenge all your preconceptions about what Pigs-In-A-Blanket are.
Brits won't have any, because they don't think they know what Pigs-in-a-Blanket are, making this a good day for Brits to find out.
North Americans will think they know exactly what Pigs-in-a-Blanket are, but may found out that their next door neighbour's idea of what one is is completely different. And all ideas will probably be different from what the definition was in the 1800s.
Follow the See Also link below to find out about everyone's favourite piggies.
You will also learn the answer to the age-old question: what exactly should the plural be?