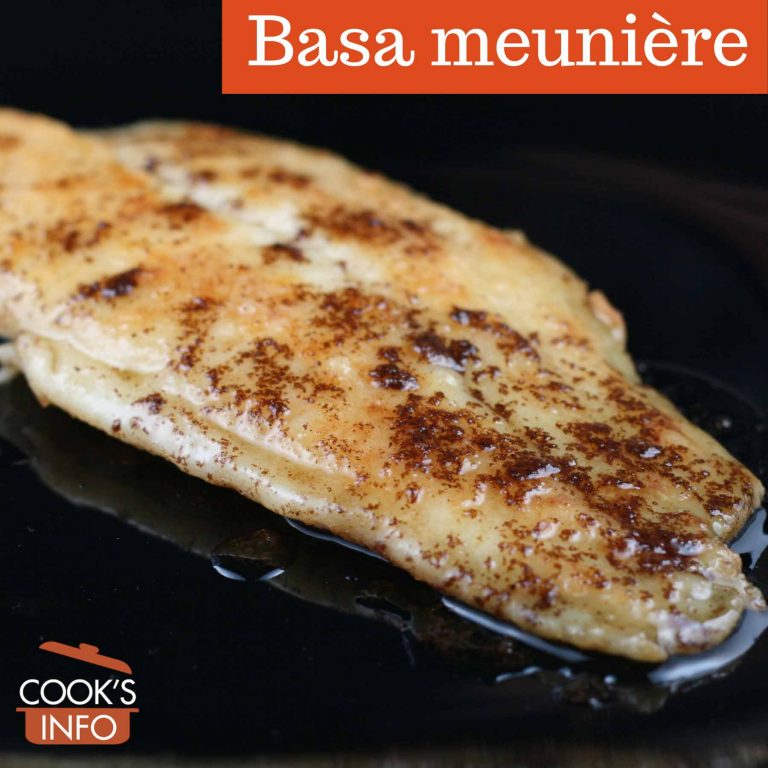 Basa meunière
This modern twist on a classical French dish draws on inexpensive, environmentally-sustainable basa fish and takes less than 15 minutes to prepare, so it's an ideal mid-week supper candidate. It's a dredged fish filet, fried in butter then served with a dead-simple butter sauce called a "meunière sauce", which goes very nicely with the mild, sweet taste of the basa. Serve perhaps with some rice, and a veg or two that you've nuked in the microwave, and you're good to go with some gorgeous, classical flavours happening on your plate. The recipe is easily doubled, tripled, etc. One batch is also easy to share between two people as basa filets split readily down the middle, and as the basa filets are so large, each still gets a decent portion of fish and the wonderful butter sauce.
Instructions
On a plate, dust the filet with half the tablespoon of flour, the turn the fish over and use the rest of the flour up.

In a frying pan, melt the first tablespoon of butter over medium heat until it just starts to bubble. Put the filet of fish in carefully. Brown one side, then turn carefully to brown the other -- about 5 minutes a side.

Meanwhile, in a microwave-safe bowl or jug melt the butter until it just starts to brown -- about a minute, but watch carefully as times vary by microwave. Then remove it, season with a pinch of salt, a pinch of white pepper, and a few drops of lemon juice; stir.

When the fish is cooked, plate it, and drizzle the butter sauce over it (tip: if the butter sauce has gotten cold, re-zap in microwave for a few seconds.)

Optional: garnish with fresh, chopped parsley.
Notes
If the basa filet is frozen, thaw it first.