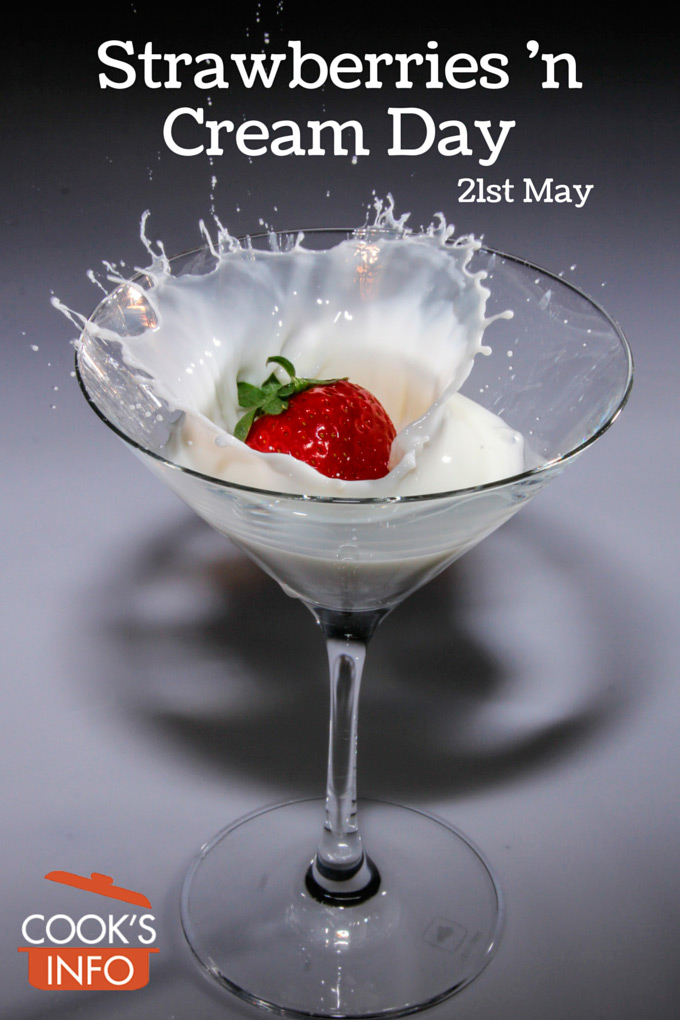 Strawberries 'n Cream Day

The 21st of May is Strawberries 'n Cream Day.
You can celebrate with fresh strawberries, or make up a dish by folding strawberry jam or thawed frozen strawberries into a whipped cream.
Depending on where you live, you may be able to celebrate today with fresh local strawberries, or if you're somewhere in the southern hemisphere such as Australia, if you're lucky you'll just catch the tail end of the local crop.
In whatever form you are able to enjoy them, treat yourself and a friend today!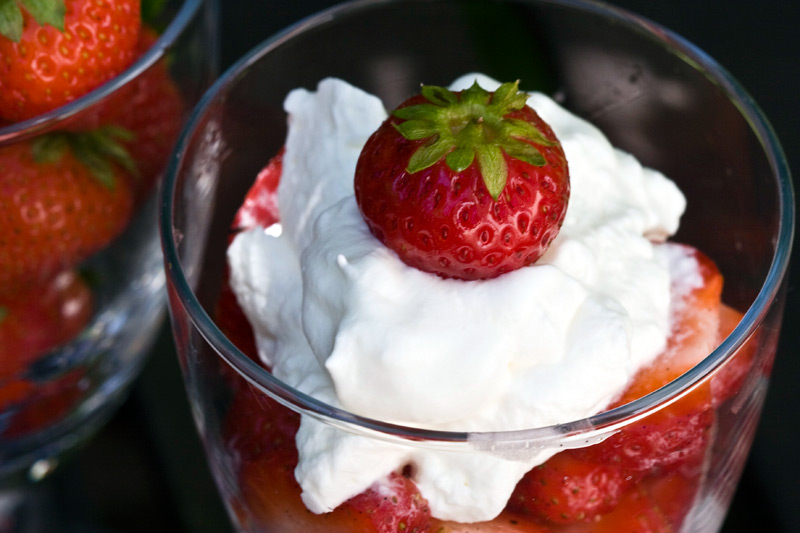 Strawberries with whipped cream
© Artistlike/ pixabay.com / 2014 / CC0 1.0
Strawberries in ice cream
© kai Stachowiak / pixabay.com / 2014 / CC0 1.0