Cheesecake Slice
© Max Straeten / morguefile.com

Most people have no idea how cheesecake originated — whether it's a product of 1950's kitchen kitsch, perhaps, or whether it's older… much older. Truth to be told, though, most people don't let such mysteries slow their fork down when there's a piece of cheesecake in front of them. Almost everyone loves it, and with cheese in it, it's easier to tell yourself that it's good for you as well. Even those who resist it often see their defences crumble when it's chocolate cheesecake to boot.
And unlike other holidays, with their connotations of gathering near ones and dear ones close to you, Cheesecake Day enthusiasts will say most categorically this is one holiday that's not about sharing.
There's no firm agreement, though, on when exactly Cheesecake Day is:
Dates suggested include 23 April, 28 July and 30 July.
Some people also celebrate Cherry Cheesecake Day on 23 April, Blueberry Cheesecake Day on 26 May, and Chocolate Cheesecake Day on 6 March.
Eli's Cheesecake World in Chicago plumps for a Thursday in the second half of July every year (in 2005, it was 28th July, in a previous year, it was 19th July), and to back their support for a July date, they give out cheesecake samples and one whole slice of cheesecake free per person.
If you can't get to Chicago for a free slice,and have the day off, you can always make one — but don't forget to buy a bag of cookies to hand out to everyone else in the family and keep them placated, while you have the kitchen door barricaded with a fork at the ready. Or if it's a regular work day for you, make sure your path crosses a place that sells cheesecake, so that for lunch or break you can recognize the holiday with the appropriate rituals.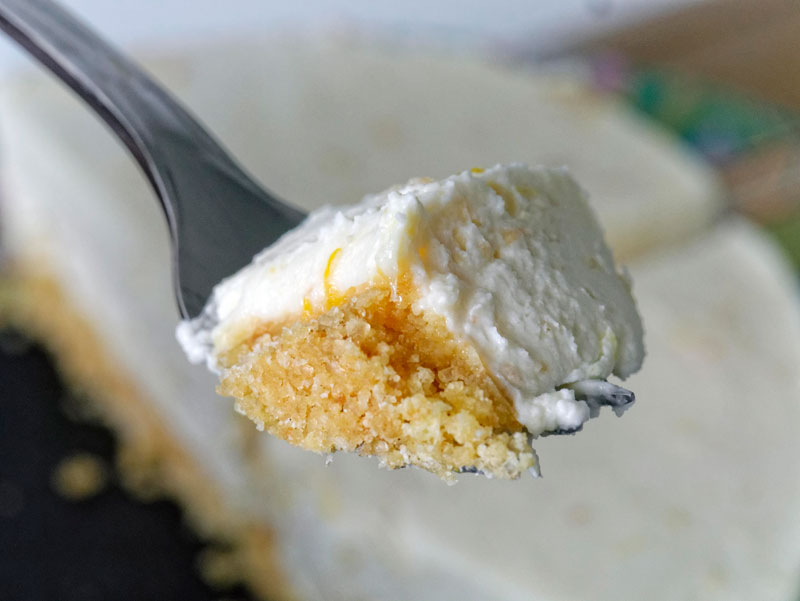 A forkful of cheesecake with crumb crust
© Max Straeten / morguefile.com