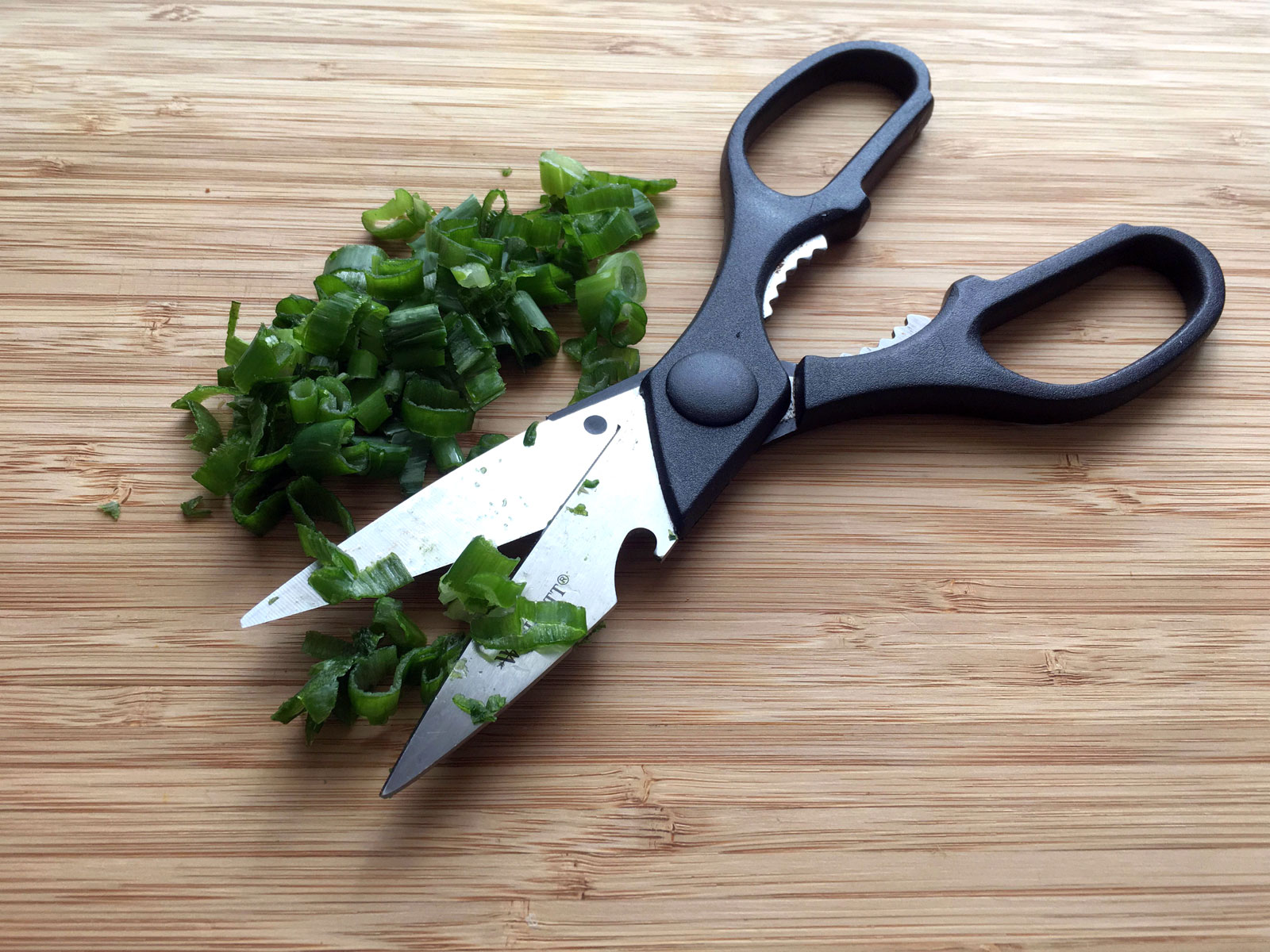 Kitchen Shears
© Denzil Green
Kitchen Shears are specially-designed scissors for the kitchen.
They are not shaped like regular scissors; they are shaped like shears.
Some are specially made for poultry and fish, with one of their blades being a serrated one to help cut through flesh such as chicken joints or fish fillets.
Some will have handles covered in rubber. Some have a bottle opener in the handle.
Some models screw apart at the hinge for easier cleaning.
Some are designed for use by both left and right-handed people; some are specially designed just for left-handed people.
Not all kinds will be dishwasher safe.
Cooking Tips
Kitchen Shears can be used for many jobs which would otherwise require hauling out both a knife and a cutting board.
snipping herbs in place of mincing them;
trimming fins off fish;
cutting strips of lettuce (roll up then snip);
cutting up bacon;
trimming excess fat off meats;
trimming fresh artichokes;
cutting holes in the tops of pies.