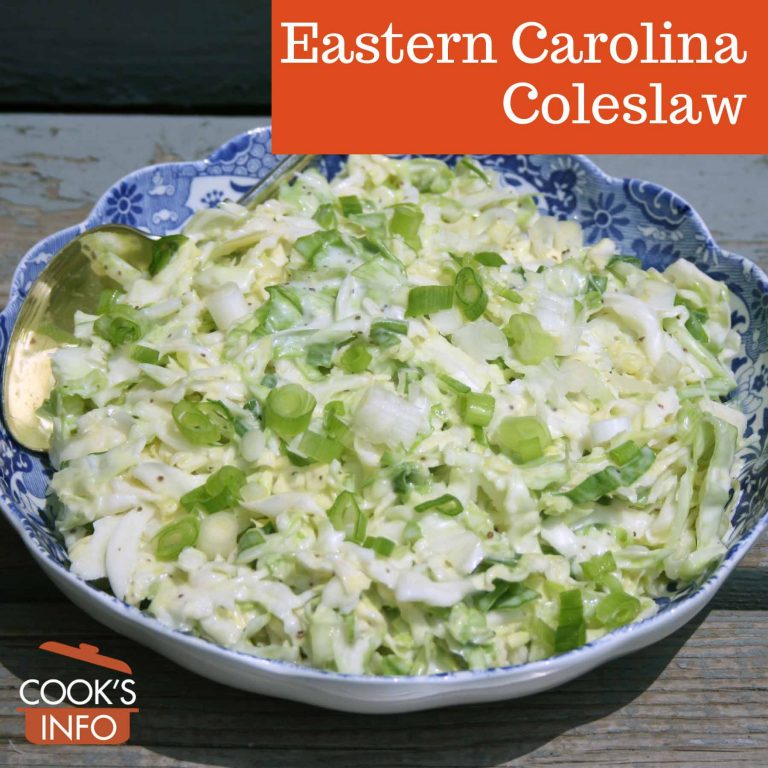 Eastern Carolina Coleslaw
This is a typical salad made to accompany barbeque in the eastern Carolinas area of America. More than that, it's a good old-fashioned, sweet and sour creamy coleslaw that will have you smacking your lips in satisfaction.
Instructions
Chop the green onions thinly including the stalks; put into a very large bowl.

Grate the cabbage finely; add to the bowl and toss with the green onion.

Combine remaining ingredients, pour over cabbage, toss, and store covered in refrigerator. Let chill for at least 1 hour before serving.
Notes
This recipe will feed a small crowd; double or triple if you wish.
2 ½ pounds (1.1 kg) of cabbage after coring, removing outer leaves and shredding is about 10 cups shredded (900 g.)
You can also use bagged, shredded cabbage.