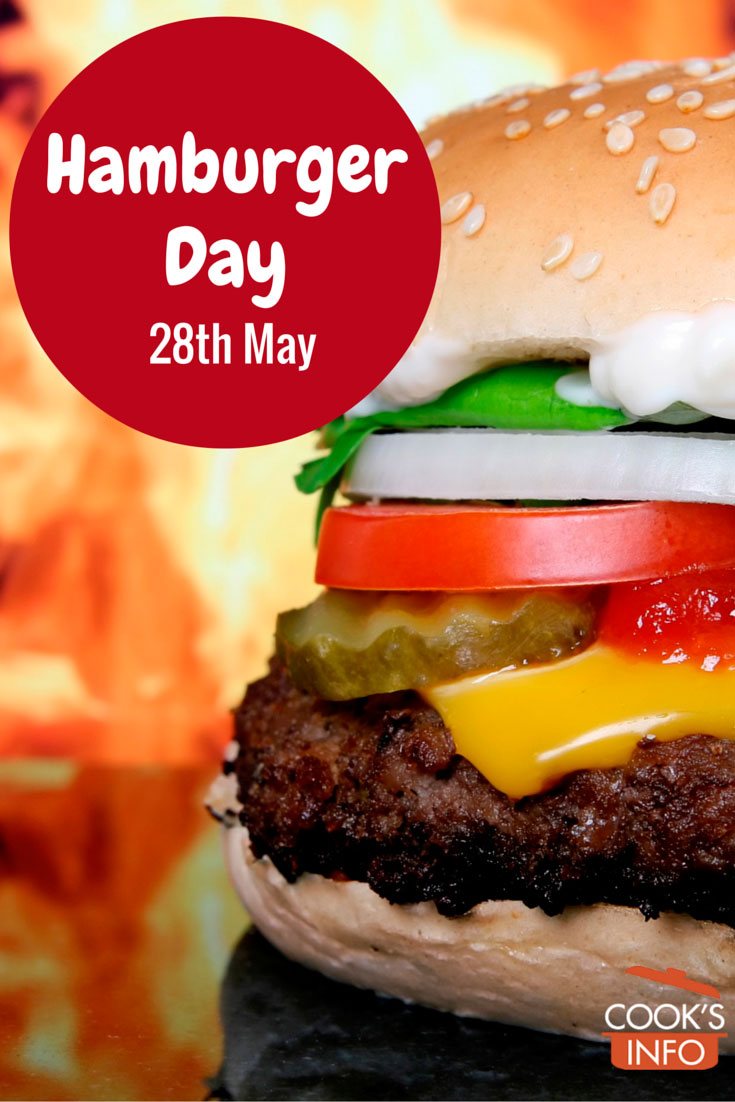 Charbroiled Hamburger
© Robert Owen-Wahl / pixabay.com / 2006 / CC0 1.0

The 28th of May is Hamburger Day.
White Castle hamburger chain in America hosts the "Crave Time Cook Off" each May. They ask people to send in recipes that use ten hamburger and then release a booklet of the top ten recipes in time for Thanksgiving.
White Castle began National Hamburger month in May 1992. In 1998, Rosie O'Donnell launched National Hamburger Month on 1st May on her TV show by serving White Castle burgers (and giving each studio audience member a certificate for six free hamburgers in a White Castle restaurant.)
The 2005 "Crave Time Cook Off" grand prize winning recipe, called "Morning Crave", had you put ten White Castle hamburgers (complete with bun) in a greased casserole dish, sprinkle them with cheese, pour an egg and milk mixture over all of them, sprinkle with sausage or bacon and bake for 1 hour.
The 2004 Grand Prize winner, The Castle's Secret Ammo, called for you to grind up ten entire White Castle hamburgers into a food processor, stir in tomatoes, cheese and garlic powder, stuff the mixture into bell pepper halves, top with cheese slices, and bake.
Now as to why May itself for Hamburger Month, the answer is less sure. The first store to open under the name of White Castle was in Wichita, Kansas, on March 1921 (despite White Castle's extensive archives and willingness of their staff to look for answers, a date more precise than that has been lost in time.) So, not in May or anything, so the choice of month may have been arbitrary.
Having Hamburger Month fall in May perhaps makes a good lead-in into June, which is the biggest sales month of the year in America for hamburgers.
In any event, you can honour the day by celebrating with a hamburger for lunch — or for dinner, making up a dish with hamburgers as the main ingredient.
If you've never used an https://www.cooksinfo.com/instant-read-meat-thermometer" target="_blank">Instant Read Thermometer to test doneness of your hamburger patties, today could be a good day to give it a go for the first time. These thermometers are very inexpensive now, and assure food safety. Colour is not a reliable indicator of doneness. They also allow optimum quality: they prevent many a dried, grey, tough hamburger patty that was overcooked out of an abundance of caution.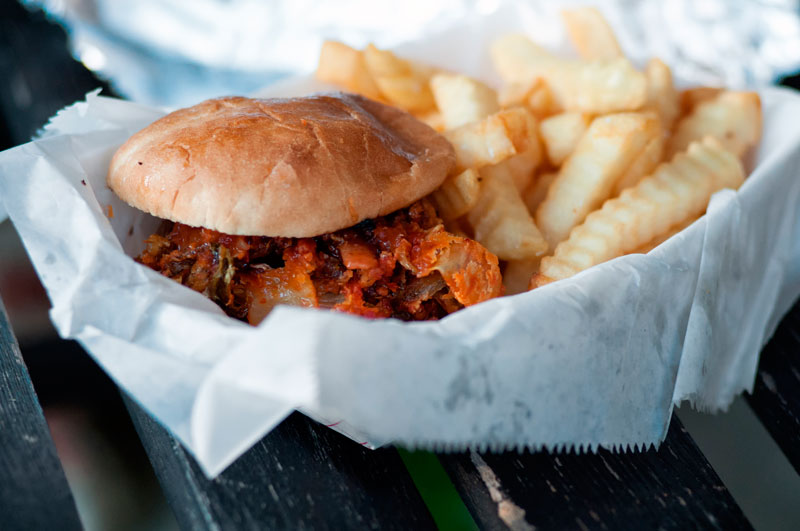 Bacon burger with fries
© Unsplash / pixabay.com / 2015 / CC0 1.0
Note: Other suggested dates include 28th July and the 21st December. 15th February is suggested as being Burger Lover's Day.