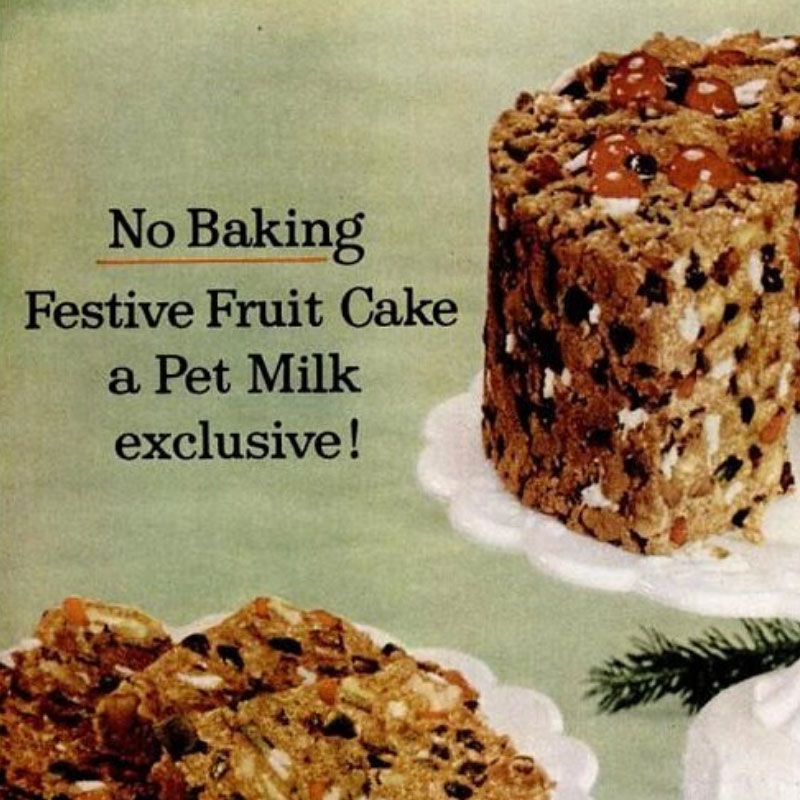 You must make this recipe at least two days in advance. It must chill for two days to firm up for slicing.
For the history and different versions of this recipe, see: PET No-Bake Festive Fruitcake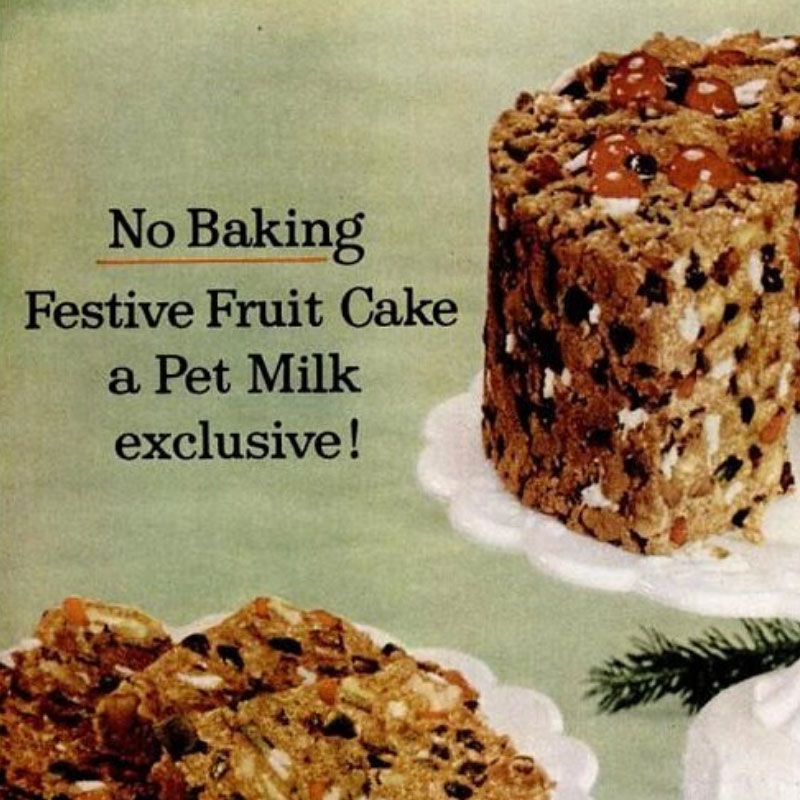 PET No-Bake Festive Fruitcake Recipe
This is a 1961 version of what is perhaps the most famous, no-bake Christmas fruitcake recipe of all time. The yield is 6 lbs (2. 75 kg).
Instructions
Line a pan with waxed paper. (You can use a plain pan such as a loaf pan, or a fancier pan such as a ring mould, etc. The pan should be 5 to 6 cups / 1.5 L in volume.)

Mix in a large saucepan the milk, the marshmallows, and the orange juice concentrate (don't add water.) Put over medium-heat, and stir until the marshmallows have melted, then remove from the heat.

While still hot, stir in the spices, then stir in the dates, raisins, walnuts, candied fruit and candied cherries. Then stir in the graham cracker crumbs.

Press into the lined pan, and cover tightly with plastic wrap or other such covering.

Put in fridge for two days.

When doubling the recipe, use an angel food cake pan that is 9 x 3 inches (12 cups) / 23 x 8 cm (3 L.)

See the baking pans entry for more information on swapping in other sizes.
Notes
Make 2 days in advance. Must chill for 2 days before slicing.