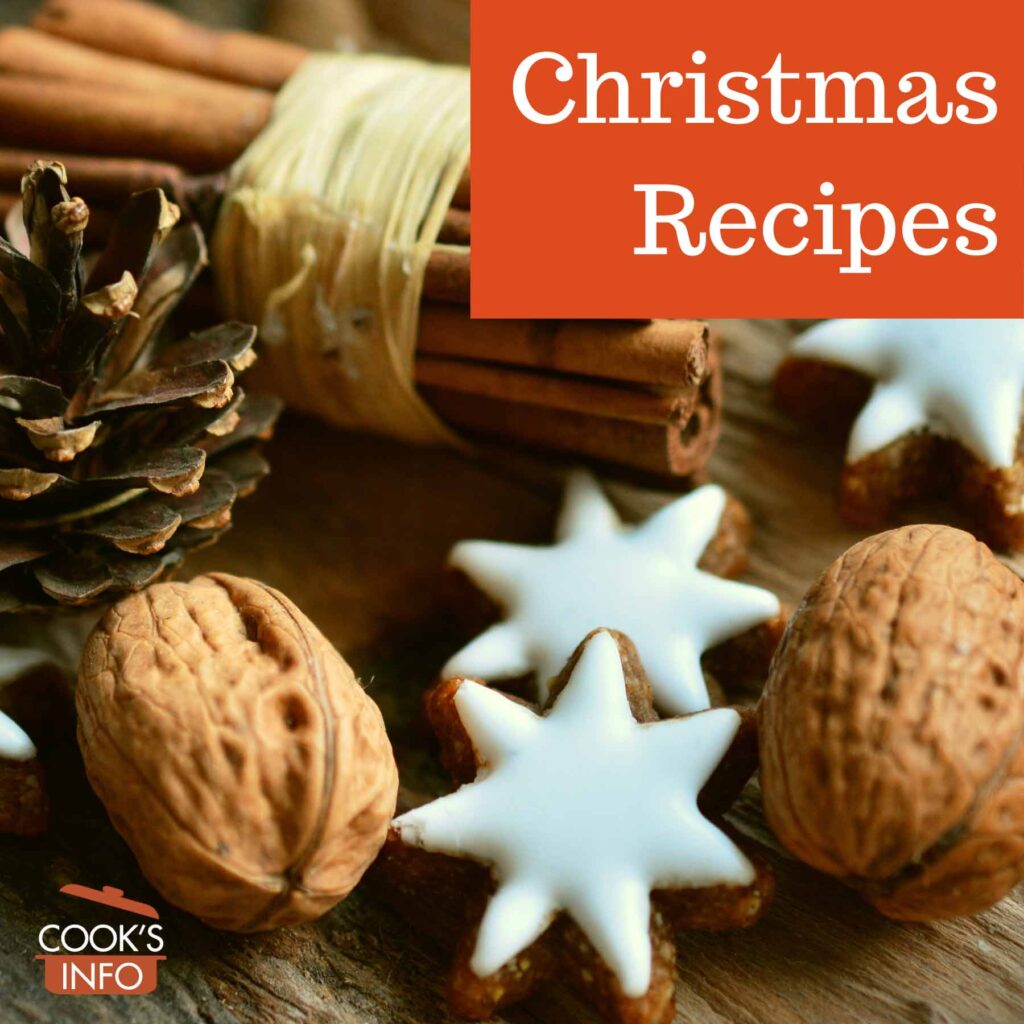 We have a lot / hate relationship with Christmas cooking. One the one hand, no one likes all the stress. On the other hand, it's the time of year we like to pull out all the stops, and haul out the richer or more elaborate recipes that we only make once a year.
Many of the favourite traditional Christmas foods can be quite simple, however. And it can be fun to try to put a bit of a spin on them to feed our creative impulses. But never were wiser words spoken than those by Jane Grigson about Christmas food:
"In my experience, clever food is not appreciated at Christmas. It makes the little ones cry and the old ones nervous."

Jane Grigson (English food writer. 13 March 1928 – 12 March 1990)
Our Christmas recipe collection has recipes from different cuisines.
See also: Christmas Day, all Christmas-related pages